At Hunterdon Dermatology, LLC, we recognize that your choice of a dermatologist is driven both by the doctor's competency and personality. When searching for dermatological treatment, you need a dermatologist who is experienced, understanding and supportive. You get this caring attitude from all the staff at Hunterdon Dermatology, LLC every day. Our staff works together as a team to be sure we are responsive to your needs and keep you informed about your health issues. We look forward to getting to know you.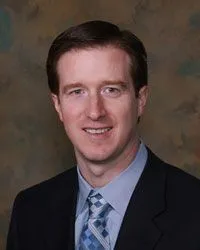 Christopher T. Cassetty, M.D.
Born and raised in Oklahoma, Dr. Cassetty attended college at Oklahoma City University and medical school at The University of Oklahoma, College of Medicine, where he was elected into Alpha Omega Alpha national honor medical society.
Post-graduate training includes the following:
During his fellowship and residency training, Dr. Cassetty participated in numerous clinical trials investigating new medications in dermatology, gave several presentations and published case reports and a book chapter.
Dr. Cassetty was proud to serve as Chief Resident at NYU where he also received the Morris Leider Award for leadership and empathy for patients.
He was named one of New Jersey Magazine's Top Doctors for Dermatology.
Dr. Cassetty is married, has a son and a daughter, and lives in Hunterdon County.
Jennifer Rendall, PA-C
Jennifer Rendall PA-C has been practicing dermatology as a board certified physician assistant for many years. She graduated from West Chester University where she earned her Bachelor's of Science degree. Following her time at West Chester, she obtained her Master's Degree in Physician Assistant Studies at Philadelphia College of Osteopathic Medicine. She is an active member of the American Academy of Physician Assistants as well as the Society of Dermatology Physician Assistants.
Jennifer is skilled in full body skin cancer screenings, cryosurgery, incision and drainage, shave and punch biopsies, and treating dermatological conditions such as eczema, acne, psoriasis, warts, vitiligo, and skin cancers.
In addition to dermatology and skin care, her interests include baking, gardening, traveling, and spending time with her close friends and family. Jennifer is dedicated to providing exceptional and comprehensive care for patients of all ages.